Are you tired of struggling with anxiety?
Do you wish you could wake up happy and enjoy life again... without drugs, therapy, or meditation?
Would you give anything to drop your worries of "losing it," getting sick, or dying?
Anxiety means constant fear and worrying, a racing heart, shaking hands, an impending sense of doom...
You're in fight-or-flight mode all of the time, even though there are no immediate threats.

And you're so desperate for relief that you're willing to try ANYTHING..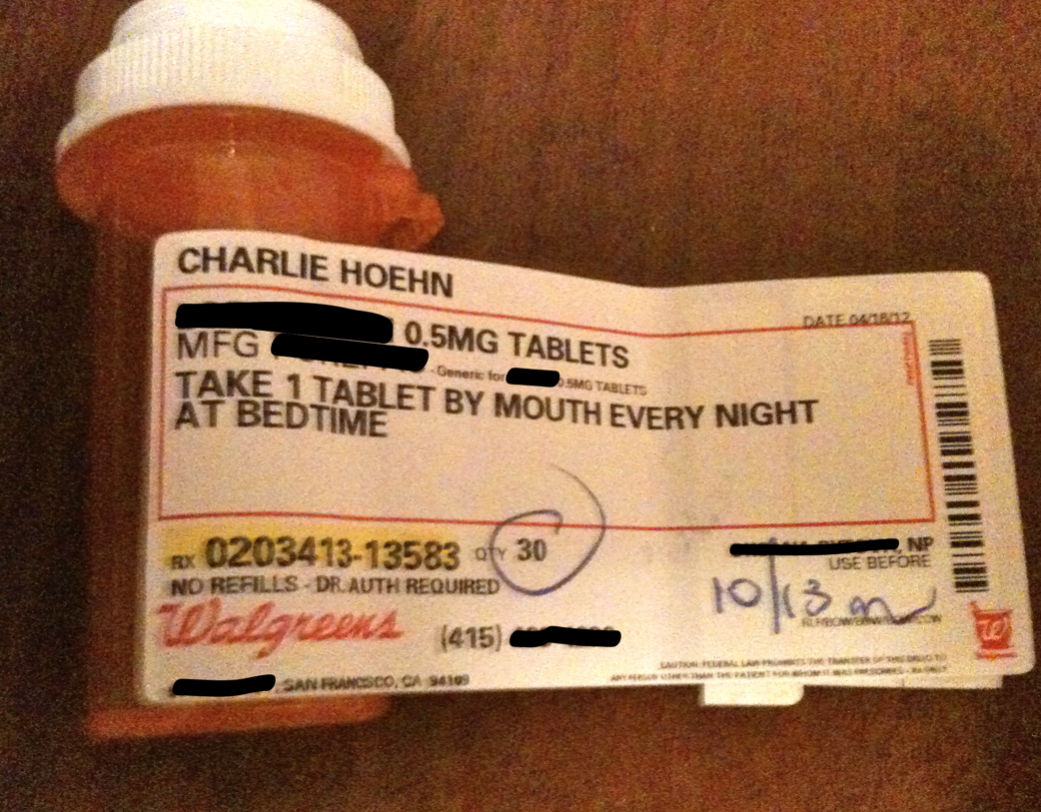 The worst part about anxiety is how much it ends up costing you:

E.R. visits ($1,000 each)
Pills with dangerous side effects
Feeling dependent on alcohol or drugs in social settings
Losing sleep every night, feeling like you're going crazy
Calling in sick to work
Always afraid, never at peace in your own mind!
Breaking apart relationships, even divorce
That's why I created THE 10-DAY ANXIETY FIX...
This course contains the missing pieces of the puzzle, and it's helped thousands of readers transform their lives.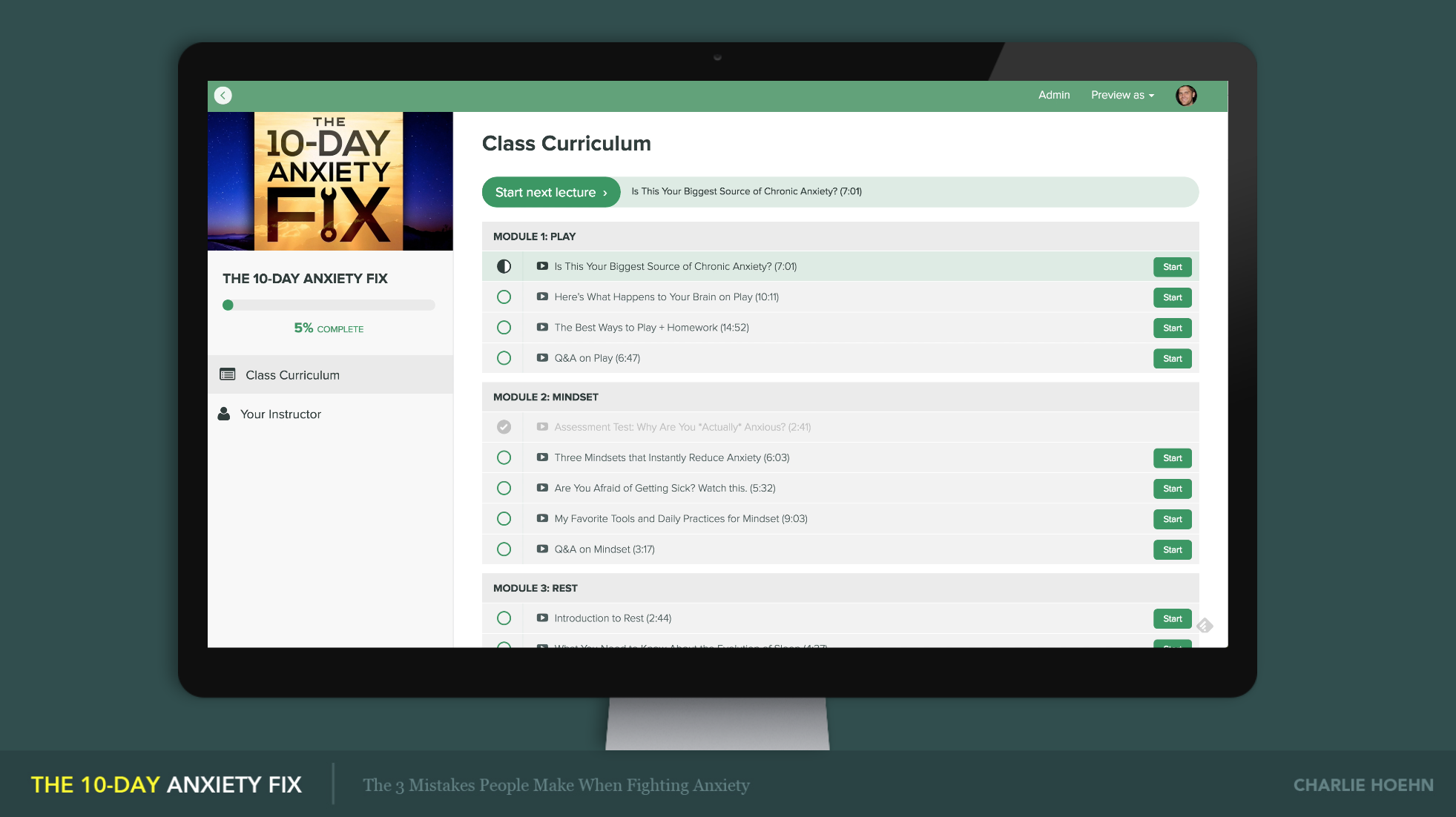 In this course, you'll get 4 core modules that will help you conquer anxiety completely naturally:

Mindset --> Play --> Rest --> Fuel
After each module, you'll get a simple "homework" assignment to complete, which will advance you toward a healthier lifestyle.

No expensive treatments. No harmful side effects. No judgments.
Just simple solutions, rooted in human evolution, all from the comfort of your home.
Wondering if it will work for you?
Read on...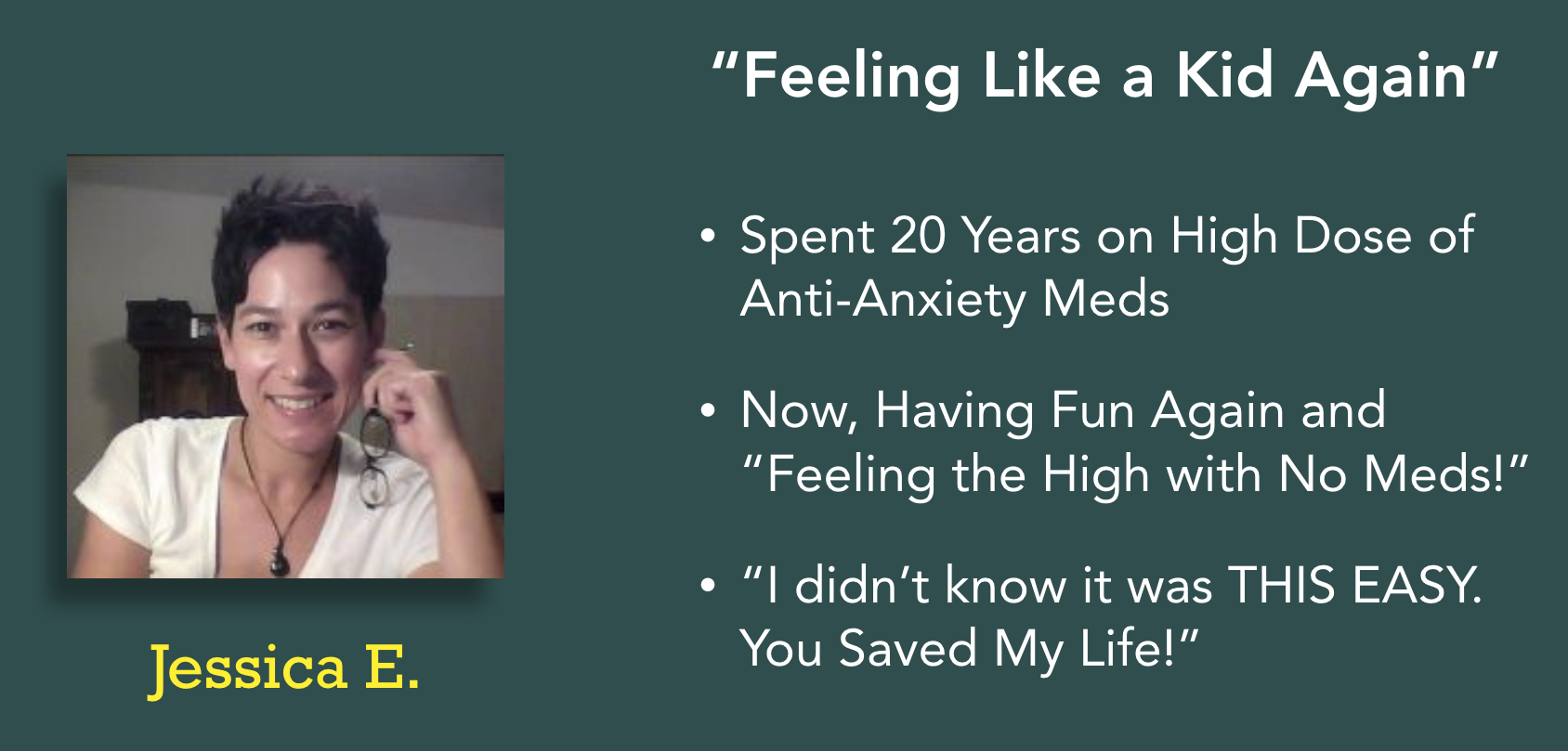 Who am I?
My name is Charlie Hoehn.
If you've ever searched for "the anxiety cure," you may have read my story...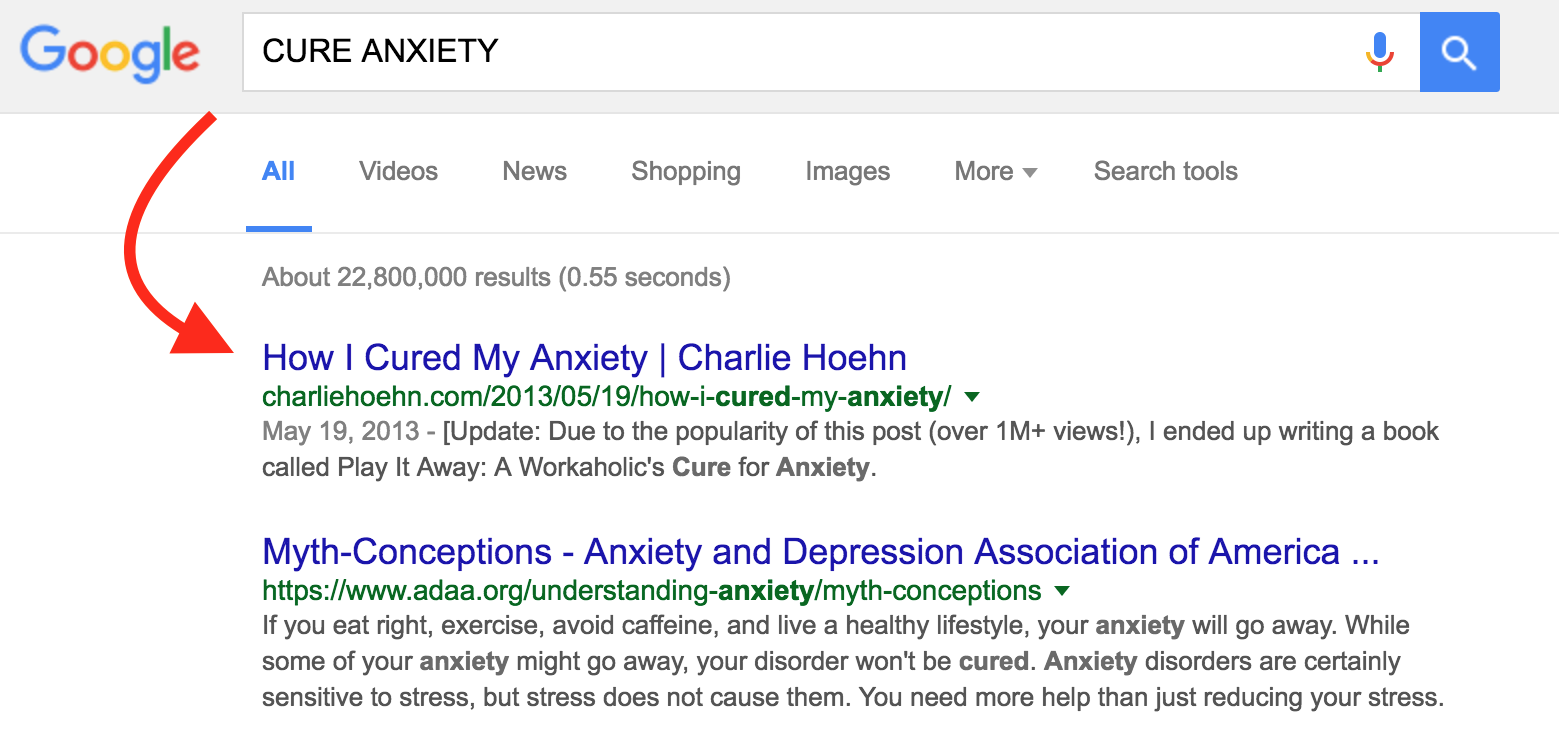 Over the past few years, I've dedicated countless hours to helping anxiety sufferers.
I've given TEDx talks...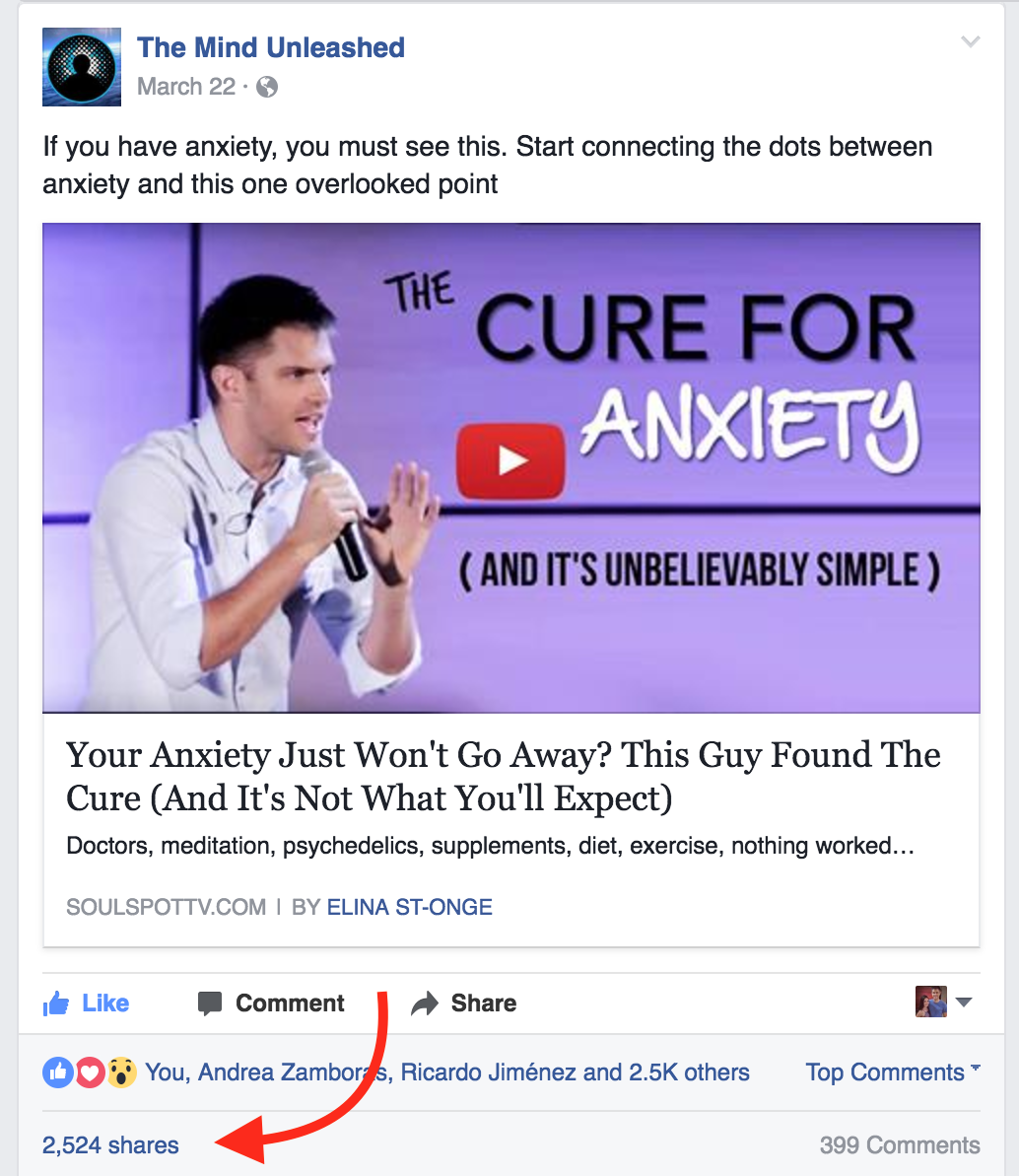 I've made free videos tutorials...


I've written free email courses...

And while I'm not a medical professional, I've read a lot of books on the topic...
After helping thousands of anxiety sufferers, I've distilled the very best of my natural treatment process into this simple video course to help you feel like your old self again, in just 2 weeks.
The lessons in the course really work.
But don't take it from me.
Take it from my students...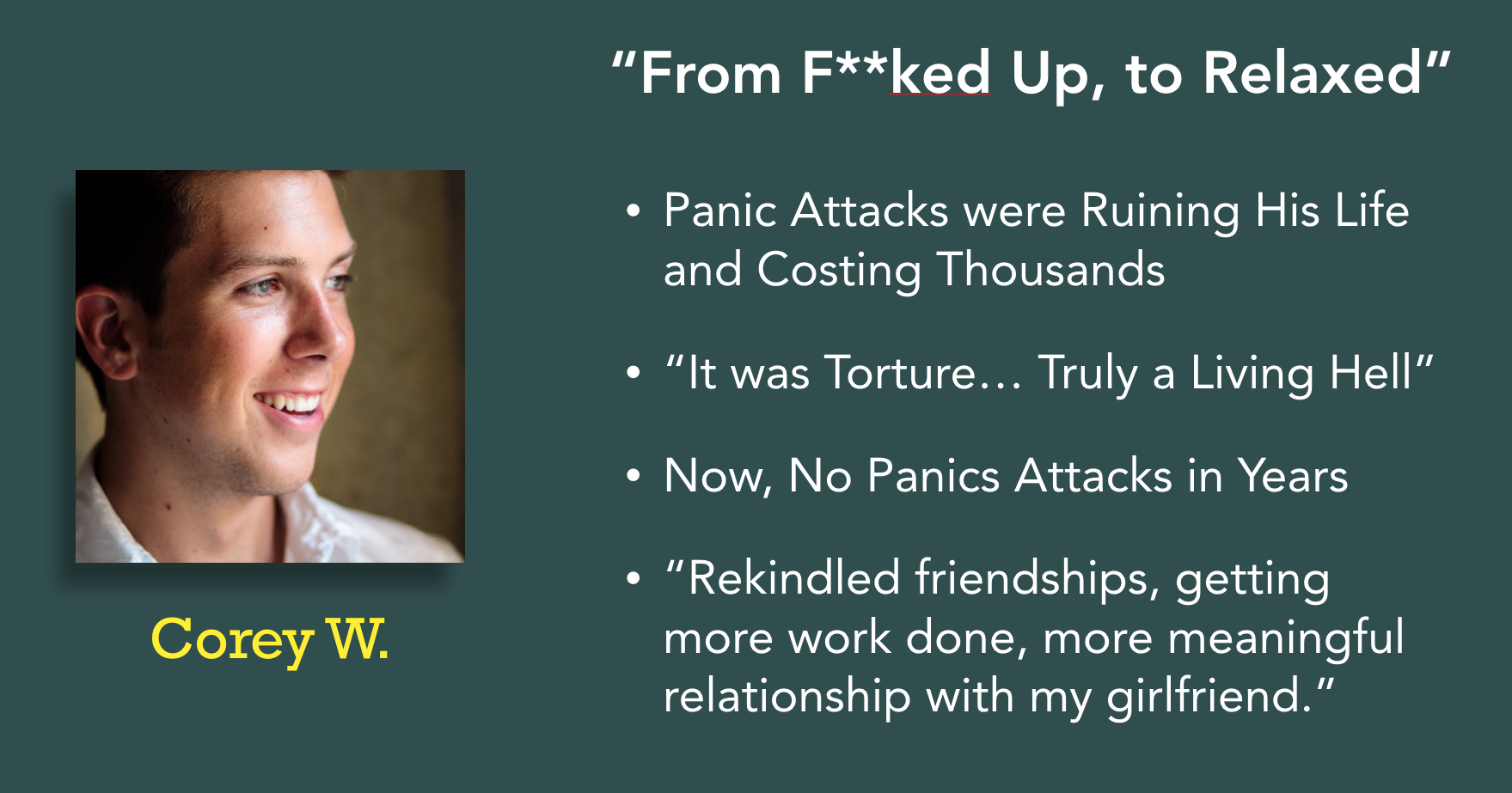 And if you're still not sure if I'm trustworthy (I get it, when I was anxious I didn't trust ANYONE), then take it from some of the people I've worked with...
Tim Ferriss
Author of The 4-Hour Workweek, #1 New York Times Bestseller
"For three years, Charlie and I worked together on a number of projects, most notably The 4-Hour Body and the Opening the Kimono event… It was one hell of a ride. We had a lot of fun, and we had some huge successes."
Ramit Sethi
Founder @ I Will Teach You To Be Rich
"Charlie is one of the most talented marketers and entrepreneurs I've ever worked with. A true gem. I highly recommend him."
Tucker Max
#1 NYT Best Selling Author, Founder @ Book in a Box
"Charlie is the best. If you have the chance to work with him, do it. Highly recommended in every sense."